By combining high quality materials, bespoke features and expert horticultural knowledge, we use our creative flair to design gardens that suit your individual taste and style.
From large scale housing developments to smaller commercial premises, we undertake all aspects of design from planning through to technical detailing and creative design. 
We create sustainable, diverse planting schemes with a wow factor - using only high quality plants with expert ground preparation that result in long lasting schemes.
Welcome to
Greenbook Landscape Design
WHAT, WHERE, WHY
We provide landscape and garden design services throughout Bath, Bristol, Somerset, Wiltshire & Hampshire.
Country estates, town gardens, community projects or commercial developments - no matter what the size or style, we will deliver an extraordinary service that exceeds expectations.
We want to create inviting spaces that encourage engagement between people, plants and wildlife by using the garden as a catalyst to do so.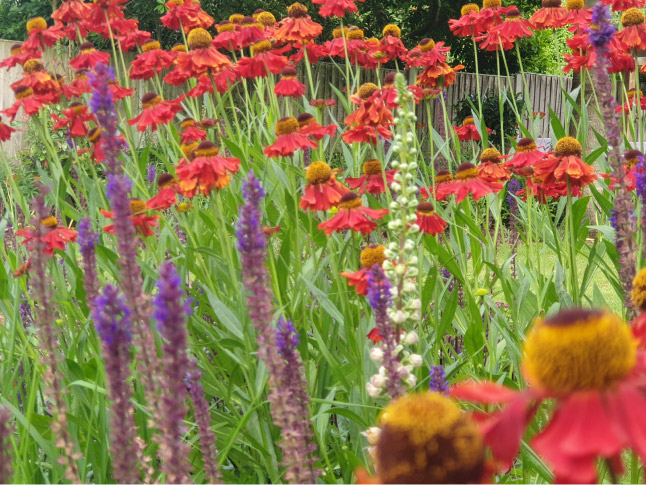 Why Choose Us
for your landscape design
We create beautifully designed gardens & landscapes, with a focus on planting and benefits to the wider environment.
Expert Design & Visualisation

Garden design is so much more than attractive drawings and plant arrangements.

Would you build a house without consulting an architect? Even when you know what you want, you still need someone who can take your ideas to the next level, understanding how to make the most out of your space and which materials and plants are appropriate to your site and style of garden.

Inspirational Ideas

Us garden designers look at spaces differently to how a general landscaper or a homeowner might. You might see a rectangular garden just right for a patio at one end and a shed at the other; we might see room for outdoor dining, subtle lighting and a planting scheme to give year round interest. The end results will maximise the opportunities available from your space.
Personal Touch

Every little detail counts when creating a garden that reflects someones identity. We build a strong working relationship with all clients to really understand exactly what they need and we go the extra mile to make sure they get this. From sourcing one off individual items, designing bespoke garden features or finding the perfect specimen tree; we will do it all. 

Expert Horticultural knowledge

Getting the design and hard landscaping materials right is one thing, but creating a dynamic planting scheme that changes with the seasons equally as impressive. Planting can be design to suit whatever style is necessary and they are essential to making an impressive garden and tying the house and hard landscaping together. 
Contact 
Greenbook Landscape Design
Whether you require help with a new project or simply some friendly advice, we would love to hear from you. Either use the contact details provided, or send a message through the enquiry form below.
T +447581745973
E chris@greenbookld.co.uk